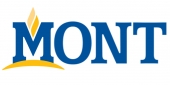 Montana Nanotechnology Facility (MONT)
The Montana Nanotechnology (MONT) Facility serves users in the Rocky Mountains and Northern Great Plains, offering access and expert training in fabrication and advanced characterization, and broad-based education and outreach for learners at all levels who come from diverse communities.
Primary University: Montana State University
Affiliated Partner: Carleton College
Getting Started
Email a brief description of your project and needs to Dr. Phil Himmer.
You will be assigned a user liaison in a MONT facility to further discuss your project and determine if the facility is suitable for your project.
Establish a user agreement with the facility.
Attend tool and safety training.
Begin work.
Need help?
New User Gateway
---
Facilities
Included as part of this site are:
---
Equipment
Overview of Available Tool Areas
---
Site Contacts
David Dickensheets

MONT Site Director and MMF Director

406-994-7874

Recep Avci

MONT co-Director and ICAL Director

406-994-6164

Phil Stewart

Center for Biofilm Engineering Liaison

406-994-1960

Dave Mogk

Site Co-PI and ICAL Research Scientist

406-994-6916

Brian Bothner

Mass Spec Director

406-994-5270

Sue Brumfield

Cryo-EM Manager

406-994-5144

Heather Rauser

Program Manager

406-994-7039
View All Staff